Solely Dedicated to
Helping Families
Solely Dedicated to
Helping Families
SOUTHERN CALIFORNIA
IMMIGRATION LAWYER
America is a better place because of immigrants, and always has been. The skills and hard work of new residents have made this country strong. Yet, the process of obtaining legal status in the U.S. has never been more complicated or difficult.
The risk of you or a non-attorney mishandling your immigration matter is very real. Don't take a chance on your future. Contact an experienced immigration attorney at R. Bracken & Associates, Attorneys at Law today. We serve individuals and families with immigration problems throughout Southern California and the World.
Our office has been helping resolve immigration problems for clients for many years. We have the skills and experience to help you, too.
Whether you are an individual on a budget who wants to bring family members to the U.S., face admissibility issues, or are in removal proceedings, our office has the legal knowledge and skills to help you.
We are licensed, professional attorneys, not immigration consultants, though our rates are often comparable. We will listen carefully to your concerns and goals, clearly explain the areas of law involved in your case, and will aggressively pursue a positive resolution to your immigration matter, should you choose to retain us.
For years, clients have trusted us to aggressively handle their citizenship and immigration issues with competency, integrity, and professionalism. We are honest and up front. If it does not appear that you have a valid case we will tell you. Moreover, you can be assured that everything you share with us will be confidential.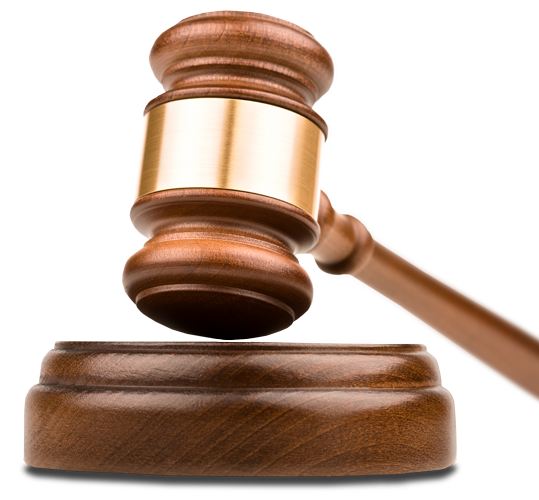 Best Immigration Lawyer EVER! I consulted with 5 immigration lawyers before deciding to hire Richard. I am so happy that I chose him. He is the BEST immigration lawyer EVER!!! He explains everything from A-Z & when my husband and I told him to expedite our case, it was done in less than 3 months. My husband got his green card today, everything approved very smoothly so far & perfect. Richards secretary's are also great as well. Anyone who needs an immigration lawyer, please take my advice & hire Richard he is the BEST & I thank God for him. Great job Richard, & thank you very much! 
My case wasn't moving for about one year due to false information given to me by an immigration consultant/lawyer who was lacking knowledge. After my case has been denied, I have decided to go to Mr. Bracken. It made a difference like night and day. Mr. Bracken is very knowledgeable, he was able to answer all my questions, he gave good advice that made a lot of sense, he had certainty all along the way and he really cared about my case. A few weeks later my case has been approved. Also, Mr. Bracken is affordable. A top notch lawyer, I highly recommend him.
I can unreservedly recommend attorney-at law Richard Bracken to anyone who needs immigration legal help. Mr. Bracken and his staff are caring and efficient. I had a stressful situation several years ago and Mr. Bracken's calm reassurance and hard work on my behalf got me through. Subsequently I obtained my naturalization certificate within 5 months of applying. I am so thankful that he came into my life just when I needed his expertise, and I pray for God's continued blessing for him and his practice.
Went to Mr. Bracken for help on fixing immigration status and after years! of battle with the government I will say this. I would not want to have anyone else by our side. For all that don't know the immigration process is an emotional roller-coaster but Mr. Bracken and Maria was 200 % supportive and were always there. They will bend over backwards to help in the very long and legal process. Trust in them and do YOUR part. I spent sleepless night and did a lot of hard work. Best of all,
WE WON!!! The End
GREAT Experience with Mr. Bracken!!
My husband and I hired Mr. Bracken in April 2015 to represent us in our Adjustment of Status case. He was very straightforward, happy to answer any questions we had, and his office was very quick and efficient, making my transition into the US as a permanent resident very quick and painless! From start to finish, my case only took 4 months! We thoroughly appreciate everything he did for us, and would recommend him to anyone! Thank you for everything Mr. Bracken!! =)
I dealt with Mr. R Bracken and his staff on 2 separate occasions. The first time was for the removal of conditions of my green card and the second time was to apply for my citizenship. Needless to say that my experience was extremely pleasant after the first time so I decided to use his service for the second time for my citizenship and I can say with lots of joy that I was not disappointed at all. I received again amazing service and my application for naturalization was approved.
CONTACT AN EXPERIENCED IMMIGRATION LAWYER
It doesn't matter where you live in the world, we can help you. For quality legal advice and personal client service in matters of immigration law, people throughout Southern California and the world, trust R. Bracken & Associates, Attorneys at Law. We are experienced professionals who will pursue your case aggressively. Because we understand the nuances of immigration law, we can handle your immigration matter in a way that protects you today and in the future.
Our office is located at:
290 N. Riverside Ave., Rialto, CA  92376
(Rialto is adjacent to the cities of San Bernardino, Fontana,Colton, and Riverside)
Contact US Through the form or Schedule a Consultation By Phone

(909) 746-9000